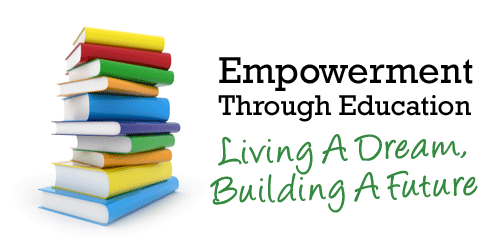 Educational Attainment Alliance Established to Support Regional Attainment Goals
Educational attainment is critical to generating economic opportunity and building a vibrant community. Community Council volunteers and United Way of the Blue Mountains have come together to support the establishment of a regional Educational Attainment Alliance.  The goal of the alliance is to improve educational attainment while also addressing issues of access, equity, and quality throughout the region, which includes Columbia and Walla Walla counties, and the Milton-Freewater area.
The creation of a regional educational attainment alliance comes from a recommendation issued in the 2016 Community Council Education as a Path to Economic Growth study.  That study identified investments in human capital – knowledge, skills and behaviors that support employability in living-wage jobs – as essential to generating economic growth in our region.  The report acknowledges that not everyone has to earn a four-year degree to get a good job, and an array of educational options is crucial to fostering opportunity.
The Blue Mountain Educational Attainment Alliance is organized around a "collective impact" framework, which seeks to bring together stakeholders from different sectors in order to leverage a greater impact.  Within this model, there is a Steering Committee that sets broad goals and strategies, and a number of working groups that support the implementation of the goals. The Steering Committee, which was convened earlier this year, is made up of superintendents, college/university presidents, students, parents, and partners within the non-profit, philanthropy and business sectors.  The entire effort is supported by a "backbone organization" that convenes meetings, facilitates communication, supports fundraising efforts, and generally acts as the administrative glue. United Way of the Blue Mountains is the backbone organization supporting this effort.
At the broadest level, the Educational Attainment Alliance seeks to build a strong educational ecosystem that recognizes and fosters the talents of all students, from cradle through career.  The Steering Committee met several times throughout the spring to identify the first priority area. Collectively, they decided to focus on the middle school years as an initial target. As a transition from elementary to high school, the middle school years are a pivotal time in a student's educational path.  These are years of possibility and exploration, and success during middle school can lead to greater success in high school, and beyond. Specific goals within this priority area will be determined this fall as a Middle School Working Group is established.
Commitment from leaders in education, business, philanthropy, and the non-profit sector is proof of our region's commitment to education.  Engagement with additional stakeholders, including students, parents, educators, elected officials, and service providers will help us build a stronger educational ecosystem in our region that supports attainment for all.

How can our community best support children, students and families this fall?
If you're wondering how you're going to manage education, employment, and childcare this fall, please join us for a virtual Community Roundtable. Local leaders from the school district, local government, business, public health, mental health, and childcare will share up-to-date information and address community concerns.
We are pleased to share recordings of August's virtual Community Roundtable events in Dayton & Waitsburg, Milton-Freewater, Touchet, and College Place & Walla Walla. The intent of the Roundtable events was to share critical information, address questions from the community, and lay the groundwork for collaborative action as we head into the fall and a great deal of uncertainty. Please note, the information shared in these recordings is subject to change as our communities continue to respond to COVID-19.
A project of the Educational Attainment Alliance, facilitated by United Way of the Blue Mountains and Community Council.
Foros Virtuales Comunitarios
¿Cómo puede nuestra comunidad ofrecer el mejor apoyo a los niños, estudiantes y familias este otoño?
Si se está preguntando como le hará este otoño para hacerse cargo de la educación, empleo y cuidado infantil, acompáñenos a un Foro Virtual Comunitario. Líderes locales del distrito escolar, el gobierno local, de negocios, salud pública, salud mental y cuidado infantil compartirán información actualizada y abordarán las inquietudes de la comunidad. Por favor inscríbase y comparta sus preguntas con los panelistas usando el siguiente enlace.
Un proyecto de la Alianza para el Logro Educativo, facilitado por Community Council y la agencia United of Way de las Montañas Azules.
Click here to watch the College Place & Walla Walla Webinar 
Panelists
Schools: Jim Fry, College Place Public Schools; Wade Smith, Walla Walla Public Schools
Local Government: Mayor Norma Hernandez, City of College Place; Jennifer Beckmeyer, City of Walla Walla
Business: Robert Hafen, Nelson Irrigation
Public Health: Kara Breymeyer, Walla Walla County Community Health
Mental Health: Nikki Sharp, Walla Walla County Community Health
Childcare: Suzanne Suyama, Child Care Aware
Click here to watch the Dayton & Waitsburg Webinar
Panelists
Schools: Guy Strot, Dayton Public Schools; Mark Pickel, Waitsburg Public Schools
Local Government/Economic Development: Jennie Dickinson, Port of Columbia
Business: Shane McGuire, Columbia County Health System
Public Health: Martha Lanman, Columbia County Public Health
Mental Health: Chrisann Christensen, Blue Mountain Counseling
Click here to watch the Milton-Freewater Webinar
Panelist
Schools: Aaron Duff, Superintendent, Milton-Freewater Public Schools
Local Government: County Commissioner John Shafer
Business: Rosanna Lugo, SeVein Vineyards
Public Health: Alisha Southwick, Umatilla County Public Health
Mental Health: Alfonso Martinez, Umatilla County Human Services & TBD
Childcare: Tobie Sass, Child Care Resource and Referral
Click here to watch the Touchet Webinar
Panelists
Schools: Robert Elizondo, Superintendent, Touchet Public Schools
Local Government: TBD
Business: TBD
Public Health: Kara Breymeyer, Walla Walla County Department of Community Health
Mental Health: Lisa Franklin, Touchet Public Schools
Childcare: Suzanne Suyama, Child Care Aware